​​​​​​​Benefiting from AfricaConnect2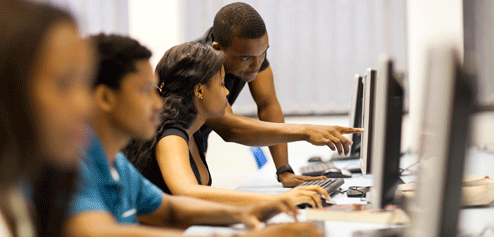 AfricaConnect2 supports the creation and consolidation of national and regional research and education networks across Africa that provide access to dedicated, high-capacity internet connectivity, and offer a gateway to global research and education collaborations.
With links to the GÉANT network​, its pan-European counterpart, AfricaConnect2 will offer direct high-speed intercontinental connectivity. 
Users will get the shortest and hence fastest possible network routes for their data traffic within Africa, as well as from and to Europe, which will significantly improve the performance of many network applications. 
Who is AfricaConnect dedicated to?

Improved connectivity across Africa will benefit data-intensive, time-critical applications between collaborating partners, but can equally be used to provide fast access to conventional web-based resources from all over Africa and beyond.
The project's purpose is to open up research activities within African regions and across the continent and to build cooperation with researchers in the rest of the world.
Specific research application areas cover fields such as health, bi​o-medical sciences, climate, agriculture, education and environment.